Established in 1984 by experienced yoga practitioners and physiotherapists, Bianca Machliss & Simon Borg-Olivier, Yoga Synergy is one of Sydney's largest and most respected yoga schools. Our aim is to teach the ancient art of yoga in a safe, fun and intelligent way. Our unique style is based on a deep understanding of anatomy and physiology, modern medical science and traditional Hatha yoga. We offer online courses for teachers as well as Teacher Training, Online yoga videos and classes if you are in Sydney. Read More
Online Teacher Training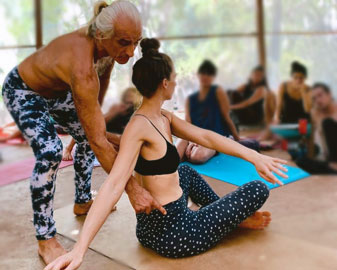 Bianca Machliss and Simon Borg-Olivier are master Yogi's and have been training teachers for over 25 years. The Yoga Synergy method is an in-depth, practical training. Still time to join Online Teacher Training.
---
BOOK NOW START TODAY
Online Courses
---
Enrol / Watch Free Lecture
Yoga Classes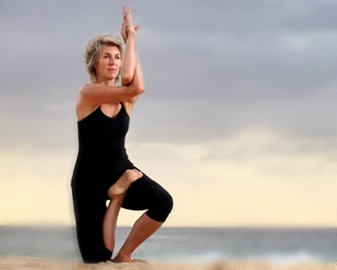 ---
Newtown Classes
Essential Courses
Learn from acclaimed, experienced teachers and physiotherapists, Simon Borg-Olivier and Bianca Machliss.
Our three Yoga Teacher Training courses are comprehensive, foundational courses developed by us (both Physiotherapists)
---
Skill Building Courses
Our four Skill Building Courses build on your knowledge across important areas of skill and practice including the Biomechanics of Postures, Pranayama, Spinal Movements and the movement of Energy through the body for increased vitality. PLUS 20 CEP each.