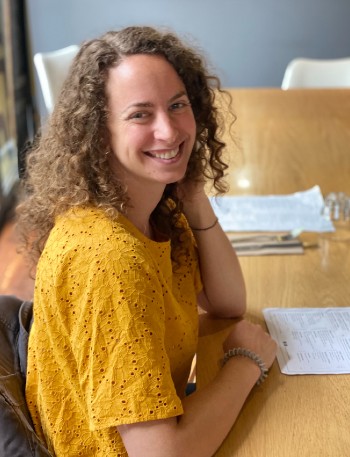 Tamara Moffat
See Tamara's Classes
Tamara has studied a variety of yoga styles and is currently completing her teacher training certificate with Yoga Synergy, under the mentorship of Bianca Machliss. Tamara is a 500 hour hatha yoga certified teacher, completed in 2016. She has taught at yoga studios, gyms and corporate offices in Sydney since then. Tamara's sparkly personality makes her yoga classes fun, nurturing and dynamic.
"Yoga gives me a feeling of lightness, bliss and balance that I love to share with others."
I became a yoga teacher because I'm passionate about sharing the joy of movement and spreading the feelings of peace and lightness that come from practicing yoga. My intention is for every student to leave class feeling as though they are walking on a cloud!
I love guiding students as they develop and transform through their practice.
I'm inspired by Yoga Synergy because it's is a safe and effective practice that makes the benefits of yoga accessible – regardless of age, ability or experience. The Yoga Synergy method helps students to develop their body awareness, learn safe alignment, and get physical and physiological benefits through a practice that becomes a moving meditation. This method has transformed my own yoga practice.
Through her day job as a government policy maker, Tamara seeks to make positive social changes, particularly for members of the community who might be more vulnerable. When she isn't working or practicing yoga she loves bushwalking, dancing, swimming and cooking.