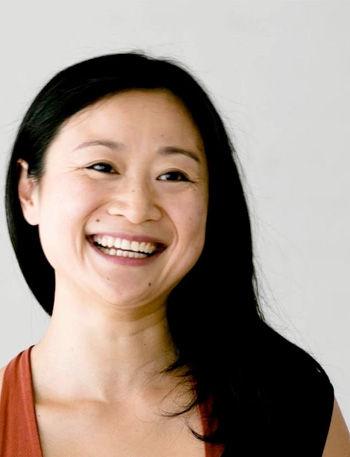 Tian Sheng
See Tian's Classes
Tian began practicing yoga in 2008. She has done many styles including Bikram, Ashtanga and Synergy. In 2020 Tian embarked on the Yoga Synergy Online Teacher Training, and continued apprenticeship with Bianca in person at Newtown studio, where she is now one of the Yoga Synergy team.
"When done correctly, yoga can bring tremendous peace and joy. My passion is to share is incredible art with others and help them build better relationships with their mind and body."
Tian was born in Shanghai, lived her adolescent life in Macau, and moved to Australia in 2002.
She was always active and was a regular swimmer, did pilates, and even attempted capoeira.
Tian's first encounter with yoga was Bikram Yoga in 2008, and since then, she has tried many different yoga styles including Yoga Synergy in 2014, which left a special place in her memory.
She started practicing Ashtanga yoga consistently since 2016 and has never looked back since.
Over the years, yoga has helped Tian not only to gain physical strength and flexibility, but more importantly, develop mental stamina, awareness and integrity.
In 2020 Tian decided to embark on the teacher training journey during the COVID lockdown, and came across the online Yoga Synergy teacher training course with Bianca Machliss and Simon Borg-Olivier.
The training was very accessible and a real eye opener. Her personal practice has evolved and deepened ever since she integrated the Yoga Synergy method. Tian continued her in-person apprenticeship with Bianca after attaining her certificate for a year before starting to teach at Yoga Synergy Newtown.
Tian believes that when done correctly, yoga can bring tremendous peace and joy. However if yoga is done with the wrong approach or intention, it can often cause pain and suffering.
Having taught people since a young age, Tian is a natural teacher and enjoys sharing her passion and knowledge of yoga.
Aside from teaching and practicing yoga, Tian is a full time commercial architect. She enjoys taking photographs of flowers, painting and walking in nature.