Even though we all seem to be spending more time sitting and on our screens WE PROMISE that if you get up off your chair and do more Yoga you will gain so many benefits and these difficult times will hold rewards.
How does this sound?....
Your core and upper body strength have increased
Your shoulders feel stronger, your hamstrings are liberated
You're breathing calmly through tense situations
Your body looks longer and leaner
You're standing taller
You're sleeping better than ever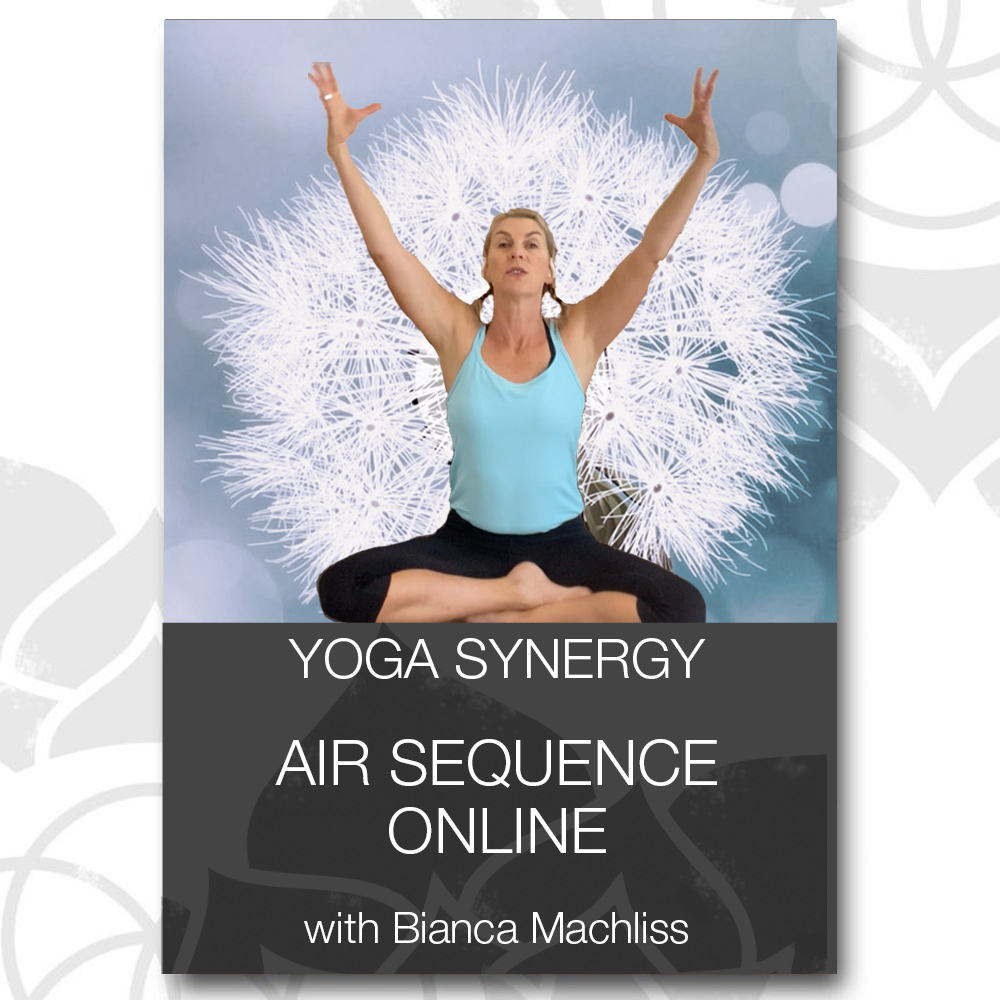 Yoga Synergy's Elements Air Sequence with Bianca Machliss are recorded classes of the progressive 8 week sequence as it would be taught in live classes.
Build your practice towards the ultimate last class, which is a flow through class to music with no instructions.
---
PURCHASE HERE
---
ENTER YOUR DETAILS BELOW TO
ACCESS A FREE CLASS NOW
The classes are filmed by Bianca in her home.
Practice alongside Bianca in your own time or over the 8 lessons. Choose your own level of difficulty.
Available as streaming files to access forever.
Please note if you are a weekly or monthly subscriber these videos are included in your subscription.
---
---
TRY A FREE CLASS WITH BIANCA (40 MINS)
---