---
A Yoga synergy Online Course
Spinal Synergy
Dynamic meditation, fluid movement Achieve body–mind unity with yoga master Simon Borg-Olivier through physiotherapy and chi gung-inspired Spinal Synergy sequences.
---
improve your energy levels without breathing as much
satiate your appetite without eating as much
improve strength without feeling tense or stressed
feel rested without having to sleep as much
promote circulation without needing to make your heart beat faster
Gain 18 CEP Points - Yoga Alliance | 9 - Yoga Australia
Spinal Synergy
Spinal Synergy is a comprehensive training program for mind, body & soul to move your body using fluid meditative movement from your core (which can move in 5 dimensions).
This practice is the basis for all physical forms. It is a precursor to martial arts, gymnastics, dance, modern yoga & chi gong. It can help make you strong, flexible & fit in a stress-free manner & can raise your energy levels while regulating your emotional & mental states.
---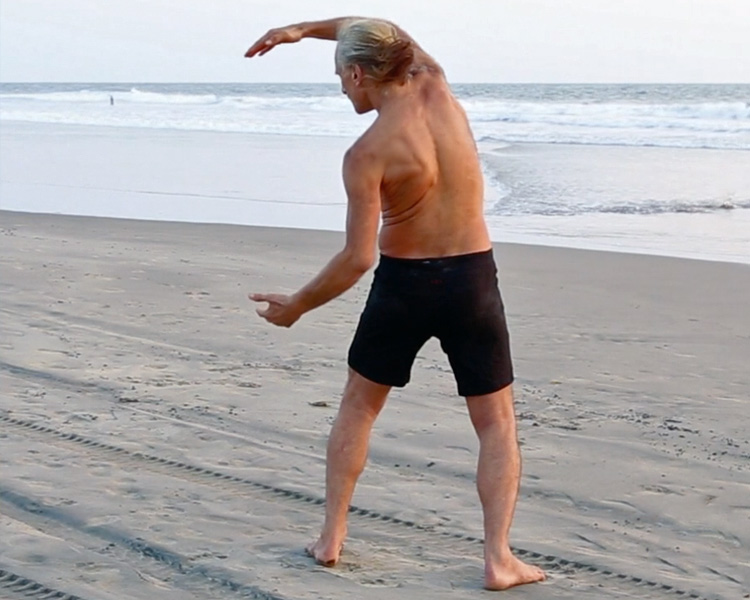 ---
You will learn:
A movement system that teaches you dynamic meditation and fluid movements for strength and flexibility
Spinal and core mobilization for health and longevity
Alignment of breathing with spinal and core mobilization
Different levels for different practitioners
Visually instructed anatomical precision for a safe and energizing practice
You will have 12 months access to the course material.
ENROL NOW FOR
---
$198
---
Start Today
Yoga Teachers Training Courses
---
Simon Borg-Olivier and Bianca Machliss have been training teachers for over 20 years. Join their Yoga Teacher Training for an in-depth, practical training in the Yoga Synergy method, which integrates traditional yoga for the modern body. The Yoga Synergy method can be applied to all styles of yoga. Our Yoga Teacher Training courses offer in-depth training in Techniques of Yoga, Teaching Methodology, Anatomy and Physiology, Philosophy, Ethics, & Lifestyle, Group Practicum and Presentation Skills. Courses are currently offered in Sydney & Byron Bay, Australia and Goa, India.
Simon Borg-Olivier MSc BAppSc(Physiotherapy) APAM c-IAYT has been teaching how to use posture, movement, breathing and mental control for health and well-being for 37 years, while also treating people as a registered physiotherapist.
His unmatched wealth of knowledge comes from merging modern medical science with what he learned from the great masters in Tibet, India, Japan and China.
Simon is a co-founder and owner of Yoga Synergy. He is a registered physiotherapist, research scientist and a university lecturer. He teaches classes and workshops in Australia and around the world.
Read more about Simon
What Others Say
Spinal Synergy
About our other Online Courses
---
Course Two
This is a 'must do' foundational course for anyone wanting to practice or teach safe and effective yoga. This course uniquely applies the knowledge of medical anatomy and physiology to the practice of yoga.
---
Yoga Therapy: Therapeutic Applications of Posture, Movement and Breathing

Course Three
This thirteen week online course will ground you in the principles and practice of basic physical (physio) therapy and yoga therapy and how to prevent and approach many of the most common injuries.

Find out More or Enrol now
---