---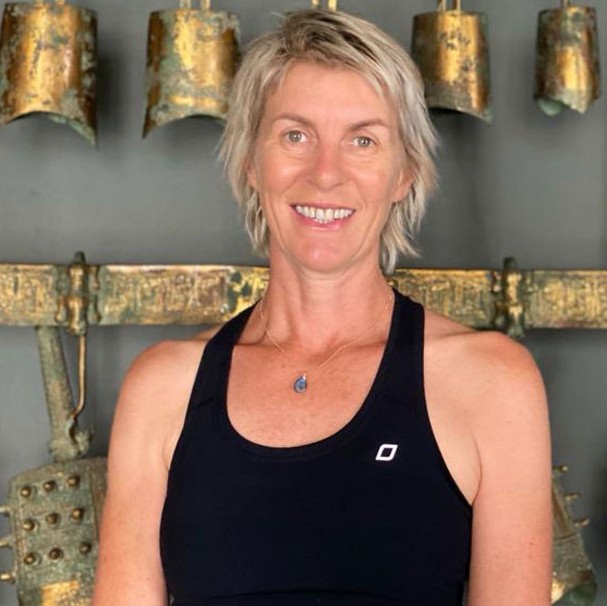 Hi, I'm Bianca...
I'd like to welcome you to Yoga Synergy. It's been a challenging time for Yogi's but hopefully we are now ready for a renewed commitment to our practice. I encourage you to join us on the mat in class at Newtown or Bondi Junction where we teach at Elixr Health Club.
Book your classes online for Newtown here.
We also offer Online Yoga filmed weekly for home practice. Find out more and try a free class here.
I look forward to meeting you very soon. Namaste.
Get Started!
To help you understand and learn the Yoga Synergy method, follow these steps to get started:

Step 1
INTRO PASS
$50
4 Weeks Unlimited Classes + Yoga Synergy Basics Videos


For new students to Yoga Synergy our 'Intro Pass' offers 4 weeks unlimited classes
PLUS FREE DOWNLOADABLE VIDEOS


Kick-start your yoga practice and find out what Yoga Synergy is about.

To take up the offer, join a class 10-15 minutes early and sign up on the spot – our Timetables are available online.

Or, you can sign up via the free Mindbody Online app or click below.
Buy Now
Step 2
$33 / week
Unlimited class pay fortnightly + 50% discount on Yoga Synergy Sequence Video


Join our competitively priced unlimited class package.

Only $33 per week ($4.71 per day)!




Attending regularly will help you further benefit and understand the Yoga Synergy method and continue the momentum you've gained over the first 4 weeks.

When you first sign up we offer you a 50% discount on the instructional video of the sequence you are practicing in class, to keep forever for home practice or on your travels.
Available in class - Enquire
Still not sure? Fill out our short Student Registration form, come along to class and have a chat with the teacher about which option is best for you.
Your first visit
Below you'll find some tips to make your first visit to Yoga Synergy a breeze. For more information, check out our FAQs.
Arrive 10-15 minutes before class starts so there's plenty of time to login, get setup and be ready for class with no stress.
Introduce yourself to the teacher and let them know if you have any injuries or pre-existing medical conditions such as epilepsy, hypertension, low blood pressure, heart issues or diabetes.
Wear fitted, comfortable clothes that stretch and breathe with your body, to allow you the greatest range of movement.
Look after yourself: listen to your body, work within your limits and rest whenever you need.
About Us
Established by Simon Borg-Olivier & Bianca Machliss in 1984, Yoga Synergy is one of Sydney's most respected yoga schools. We offer classes and a comprehensive range of Online Courses studied by Yogi's all over the world.
---
About Yoga Synergy
Our Method
At Yoga Synergy, you will learn yoga that is based on a deep and sound knowledge of anatomy and physiology, modern medical science and traditional hatha yoga. "Traditional Yoga For the Modern Body."
---
Our Method
Our Teachers
Get to know what inspires our teaching, personal yoga practice and commitment to Yoga Synergy and our students. Bianca Machliss and Simon Borg-Olivier developed the Yoga Synergy sequences taught in class, over a 20 year period.
---
Meet our Teachers
New to Yoga?
Get our Basics Videos
Do you have a Question? 
Drop us a line via our contact form for Studio enquiries.