We're LOVING the return to face to face classes with our lovely Yoga Synergy community and we look forward to meeting newcomers!
We're working with pre-booked courses over a 9 week period and have a COVID-19 Safety Plan.
The next course we will be teaching the  Air Sequence and these will start in the week of Monday 3 August, see below for booking links.
In keeping with regulations we are restricting all classes maximum to 20 people.
When you enrol in a course you are  booking a spot for the 9 weeks which is not transferrable to other nights or refundable.
There are only 20 spots so make sure you don't miss out on your preferred time.
We need a minimum of 10 bookings to run a class so bring a friend, and make it a night out or weekend brunch after class - woohoo!!
---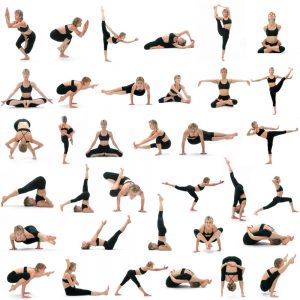 Here's the details and COVID-safety requirements.
All classes will be Yoga Synergy Vinyasa Air sequence
You can book for more than one night if you would like, there is no limit, but price is the same. $198 (including GST) per 9 weeks
Please bring your own mat and blanket, belt or props - Yoga Synergy equipment is not available for use at this time
Please arrive 10-15 minutes before class time, ready to start on time, all classes 1.25h
There will be sanitiser at the front door, please sanitise upon entry and exit, and use sanitiser in the bathroom if you use the toilet.
Mats need to be positioned 10 per side, staggered one forward and then one backward to achieve 1.5m distance between participants. The teacher will be in the middle. Mats can be angled towards the teacher as long as they are staggered and angling does not impinge on the person next to you. There is plenty of space and no need for markers, you are all able to work it out 🙂
There will be no adjustments at this time
Please leave any possessions other than what you need for the class away from your mat neatly either up the front or the back of the room
Please turn your phone off
Please follow NSW health directives and do not come to class if you are unwell - cough, cold, temperature and if you test positive for COVID-19 you need to let Yoga Synergy know immediately. If you have been in contact with anyone who has tested positive please do NOT attend class.
Please download the COVIDSAFE App so that contact tracing can be applied should it be necessary.
WE can't wait to see you all on the mat.
Lots of love from Bianca and the Yoga Synergy team!!
Bookings for upcoming August 9 week course, starts 3/8/20
Mon 6pm, Catherine (Vinyasa Level 1) Book Here
Tues 6pm, Tamara (Vinyasa Level 1): Book Here
Wed 6pm, Bianca (Dynamic Level 2): FULL
Sat 9.30am, Eriko (Vinyasa Level 1): Book Here
Sun 9am, Eriko (Vinyasa Level 1): Book Here
Location
Address: Community Hall, 196 Australia Street, Newtown (opposite Australia Street Infants School, same side as Police and Fire Station)
Nearest cross street: Lennox Street
Public transport: Five minutes walk from Newtown Station and King St.
Parking: Surrounding streets, free.
---