Back Pain Relief Workshop with Simon Borg-Olivier
AUD$49.00
Join Simon for this recorded online workshop where you will learn the most common causes of back pain and how to manage it through intelligently applied exercise-based physiotherapy founded on the techniques of traditional hatha yoga.
This course is for…
People who are prone to have lower back pain
People with sedentary lifestyle
People who do manual labour
People who do a lot of lifting
Yoga Teachers, Personal Trainers or any teacher of physical exercise
Description
What you will learn….
What can go wrong with the back
How to release and strengthen the back safely and intelligently
How to train your joints and muscles through the full range of motion to be strong and flexible
How to stabilise your core
How to safely develop hip flexibility
How to modify your postures and movements if you have severe back pain
How to do relaxation exercises
Structure of the Masterclass
Short introduction on the most common causes of back pain
Simple methods of posture, movement and breathing that can relieve back pain
Safe, accessible and effective posture, movement and breathing sequence practice for back health
This workshop is suitable for all levels of yoga practitioners, and it is perfect for anyone who teaches any form of Physical exercise. It is a 2 hour recorded class with Simon available for streaming access online on any device.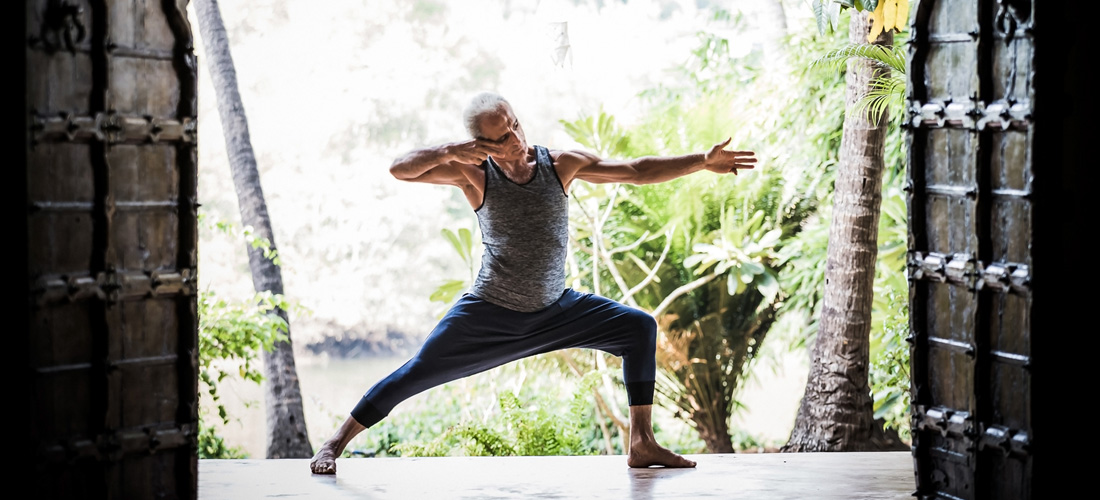 About the Teacher
Hi, I'm Simon Borg-Olivier, Physiotherapist and Co-Director of Yoga Synergy.
I  have been a student of traditional forms of posture, movement, breathing and mental control for more than 50 years. I have worked as a research-based scientist, exercise-based physiotherapist and a university lecturer in several science fields. My passion for these subjects has led me to understand that the world is a very connected place.
I believe that to make the world a better place people should treat each other, all life and the Earth itself in a way that acknowledges the connections between everything. I believe the best way of beginning this practise is to acknowledge and enhance the connections within yourself.
Simon Borg-Olivier MSc BAppSc (Physiotherapy) APAM c-IAYT has been teaching how to use posture, movement, breathing and mental control for health and well-being for 37 years, while also treating people as a physiotherapist. His unmatched wealth of knowledge comes from merging his deep understanding and research on modern medical science with what he learned from the great masters in Tibet, India, Japan and China
I hope you enjoy this Online Workshop.
Read more about Simon